Chanda vs Shikha……Who is at Fault!!!
In the coming days and weeks answers will be provided to many questions currently surrounding the two banks and their bosses. But the coincidence of both of them facing turbulence in their careers around the same time is now at the discussion point in every circle from board room to dining room.
The ongoing crisis in the Indian banking industry is never ending.After a series of crisis in PSB's (Public sector bank), it is now the turn of India's top private banks (ICICI and Axis Bank) where two senior and well-known women banker personalities (CEOs), being featured in many media houses as the Indian women power – Chanda Kochhar, managing director and CEO of ICICI Bank, and Shikha Sharma, CEO-Axis Bank.
Both of them, believed to be the inspiration for the women of the country, are in the midst of questions these days. Chanda Kochhar has been accused of being complicit in a quid pro quo arrangement that ensured investment in her husband's firm in lieu of bank loans to the Videocon group. The Reserve Bank of India has raised questions over the performance in her Bank, putting her continuance in office in doubt.
In a recent event, Chanda Kochhar was to be guest of honour at the FICCI Ladies Organisation annual event. President Ram Nath Kovind was the chief guest for the April 5 function at which 10 entrepreneurs were to be honoured. According to a FICCI official, "We don't know the reason why she opted out but her office called up to inform that she would not be joining in". When reached for a comment, ICICI spokesperson refused to comment. Kochhar was to be the guest of honour at the April 5 event and invitations sent out last month mentioned her name prominently. The FICCI's Ladies Organisation (FLO) Icon award is given to women who have excelled in their fields.
In 2017, Kochhar was ranked No.2 with Sharma close at No.3. Incidentally, both Kochhar and Sharma built their banking career under ICICI Chairman Narayanan Vaghul and later K V Kamath and also were seen as contenders for the top job at the bank. In May 2009, Kochhar became the head of ICICI Bank and Sharma moved to helm Axis Bank a month later when its founding chairman P J Nayak stepped down.
Recently, in the first quarter of 2018, both banks were forced by the Reserve Bank of India to raise their bad loans estimate higher but yet their problems were not considered enough to raise a red flag. Though both ICICI Bank and Axis Bank lent to common customers in the private sector, their performance and stock prices were not affected as much as their public sector counterparts. In July 2017, the Axis Bank board had decided to extend Sharma's term by another three years starting June 2018, the fourth extension since she was first made the CEO.
It is a strange coincidence that both of them are today facing rough weather, albeit for different reasons.
ICICI in midst of trouble
Chanda Kochhar's bank ICICI is alleged to have given loans worth Rs 3250 crores to the owner of Videocon, Venugopal Dhoot. Chanda Kochhar's husband Deepak Kochhar is the owner of NuPower Renewables which is a Joint Venture of Venugopal Dhoot and Deepak Kochhar. The issue was raised last month by a newspaper shortly after Kochhar and Sharma were called to be questioned by the Serious Frauds Investigation Office in the case of fraud orchestrated by billionaire jeweller Nirav Modi and his uncle Mehul Choksi.
ICICI Bank is said to have led a consortium of 31 banks that lent money to the Gitanjali Group, a jewellery company owned by Choksi, according to sources. Though both banks lent money to Choksi over the years, they did not end up having outstanding loans to Choksi unlike several public sector banks. The CBI sleuths investigating the case wanted to know if the private banks were privy to information that could have flagged off the defaulter earlier.
Nirav Modi is said to have defrauded Punjab National Bank, India's second largest state-run bank, of 1.8 billion US dollars, though he said that he only owed the bank 775 million US dollars, in a letter sent to the bank's management. The celebrity jeweller – the mastermind of the massive fraud – is said to have fled the country and was reportedly last seen in New York after his appearance at the World Economic Forum in Davos as a member of the Indian delegation.
The investigating agencies will now look into Kochhar's involvement in loans to Videocon but ICICI Bank's board has already issued a statement that she is clean as the loan to Videocon was decided by a committee.
In the case of Sharma, Axis Bank posted worse-than-expected bad loan numbers for two quarters. The disclosure surprised analysts, though in the last quarter the bank said that it restated numbers after RBI imposed new norms for classifying such loans. The Axis Bank board has confirmed that it has received the RBI letter but there is no information on any action it has taken on it yet.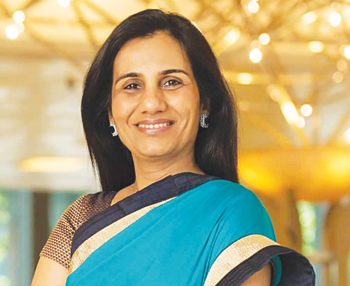 In the coming days and weeks answers will be provided to many questions currently surrounding the two banks and their bosses. But the coincidence of both of them facing turbulence in their careers around the same time is now at the discussion point in every circle from board room to dining room.
The board of ICICI Bank, that earlier expressed full faith in Chanda Kochhar, is now divided over whether to ask her to step down as the federal central authorities investigate allegations of impropriety over loans made to Videocon group.ICICI's board, which consists of 12 members, reviewed credit approval processes and found them to be robust, according to a March 28 filing. The board headed by Chairman M. K. Sharma said there was "no question" of any quid pro quo, nepotism or conflict of interest and expressed "full faith and confidence" in Kochhar, according to the filing. However, Kochhar's current tenure as CEO is set to end on March 31, 2019.
There are six independent directors on the ICICI board, including the bank's chairman as well as the head of state-owned Life Insurance Corp. of India, which owns about a 9.4 percent stake, according to data compiled by Bloomberg. The board also includes a government nominee and five executive directors from ICICI.
How the benefit of doubt was raised?
ICICI Bank, India's second-biggest private lender by market value, reported a 32 per cent fall in December quarter net profit due to drastically lower treasury income amid rising bond yields, although the pace of addition to the list of non-performing assets (NPAs) slowed the most in the past nine quarters.
Standalone net profit fell to Rs 1,650 crore, or Rs 2.55 per share, compared to Rs 2,442 crore, or Rs 3.80 per share, a year earlier. The profit was lower than a Bloomberg poll of 26 analysts, who had pencilled in a net profit decline of 22 per cent to Rs 1,903 crore.
Role Deepak Kochhar (Spouse of Chanda)
The Income Tax Department has issued a fresh notice to Deepak Kochhar in his individual capacity and it sought details of his personal finances and transactions in connection with the tax evasion probe and the ICICI Bank-Videocon loan case, officials said. He has been asked to furnish the documents within 10 days, they said. The department had sought details from him in his capacity as the managing director (MD) of NuPower Renewables, the firm under the department's scanner, twice earlier.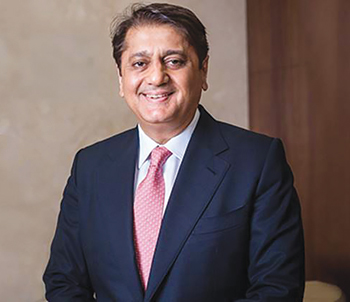 The tax department is specifically looking into the flow of about Rs. 325 crore from two Mauritius-based firms to NuPower Renewables Private Ltd. The two foreign-based firms have been identified as First Land Holding Limited and DH Renewables Holding Limited. The department had also sought the share valuation report for investment in NuPower Renewables, apart from copies of balance sheets and profits.
The taxman is now studying the nature of activities of NuPower Renewables between 2010-11 and 2015-16. The earlier notices were issued to Deepak Kochhar under Section 131 (power regarding discovery, production of evidence) of the I-T Act. The department had also sent a detailed questionnaire, seeking details of the firm's operations, to be answered by Deepak Kochhar as it is probing the investments made by the two Mauritius-based firms in his company with suspected links to the Videocon-ICICI Bank loan case.
The CBI is already conducting a preliminary enquiry in this loan case and has named Kochhar in it. The loan deal had recently made news after reports questioned it and linked it to a possible quid pro quo that Videocon Group promoter Venugopal Dhoot allegedly had with NuPower Renewables, a company founded by Deepak Kochhar. Videocon had received more than 30 billion rupees in loans from ICICI Bank. A large part of that loan hasn't been repaid and the asset was declared non-performing in 2017.
Videocon Group chairman Venugopal Dhoot has denied any dealings with Deepak Kochhar, the husband of ICICI Bank MD and CEO Chanda Kochhar, beyond investing Rs 2.5 lakh in Deepak's renewable energy business.He termed reports of subsequent events, including loaning Rs 64 crore to Nupower Renewables through one of his companies, or subsequent transactions which resulted in Deepak Kochhar gaining full ownership of the company, as baseless. These reports have led to allegations of possible conflict of interest and quid pro quo against Chanda Kochhar.
"Our transaction is very clear and I have not done anything wrong, and will not do anything wrong…We have not invested any money in any company floated by Deepak Kochhar," he stated.
ICICI Bank had sanctioned the loan to Videocon Group as a part of a consortium. Its board has ruled out any conflict of interest issues for Chanda Kochchar and reposed faith in her. The bank's position is that it was a minority partner in the consortium led by State Bank of India.
Now, the observation also states the involvement of more people in the family of Kochhar, ICICI Bank to seek clarity on the lender's alleged business relations with Singapore-headquartered Avista Advisory Group, a financial advisory firm founded by ICICI Bank MD and CEO Chanda Kochhar's brother-in-law, Rajiv Kochhar, who is also the chief executive officer of the firm, according to information published on Avista's website. Rajiv Kochhar was detained at the Mumbai International Airport when he was about to leave for a Southeast Asian country. The CBI had issued a Lookout Circular (LoC) against him in connection with the ICICI Bank's dealing with Videocon Group.
Rajiv Kochhar got the mandate to restructure foreign currency-denominated debt deals worth over $1.7 billion of seven companies over the last six years. All these companies were borrowers of ICICI Bank at the same time. "In at least one of these deals, ICICI Bank was the lead bank of the lenders," the report said. Whether ICICI Bank had engaged in any business relation with Avista is a matter of deeper scrutiny.
Axis in troubled waters too
Axis, under Sharma's watch under-reported Rs 9,478 crore of bad loans in fiscal 2016, as per subsequent RBI audit. The divergence in NPA reporting stood at Rs 5,632 crore a year later. Gross NPA swelled to Rs 25,000 crore by the end of December 2017 from Rs 1,318 crore, at the end of March 2010 (Shikha Sharma had taken over as CEO at Axis in June 2009).
In an unusual move, Shikha Sharma wanted her new term to be reduced to seven months from three-year tenure that has been approved by the bank's board.
Banking industry sources said Sharma, 59, cited 'personal reasons' for her decision. "The board has accepted her request, subject to the approval of the RBI," Axis Bank added.
Axis Bank had been under pressure since last year following divergence in bad loan classification. In the quarter ended September, the bank said that RBI found divergence of ₨5,630 crore of bad loans of the previous fiscal. Last month, the RBI had imposed a ₨3 crore penalty on the bank for violating NPA classification norms.
Gross NPAs of the bank at the end of March 31, 2010, when Sharma joined, was just ₨1,318 crore, or 1.13 per cent. This has seen a near five time jump in the last two years. Gross NPAs jumped up to ₨21,280 crore at the end of March 2017, while its profit fell to ₨ 3,679.2 crore. In comparison, gross bad loans were much lower at ₨4,110 crore at the end of March 2015 and profits were higher at ₨7,357.8 crore.
So who is at fault?
In the case of ICICI Bank, the question is, was it right to give a clean chit to Kochhar without conducting proper investigations? In the case of Axis Bank, the question is, on what basis did the board choose to give her a fourth term? In both instances, the effectiveness of the board and lax corporate governance are issues that cannot be wished away.
Lastly, a million dollar question arises on how safe are our deposits if the banks fail? So far, in case of a bank failure, the proposed corporation will provide deposit insurance up to a certain limit, which has not been specified. Currently, bank deposits of up to Rs 1 lakh are insured but there are few banks that have failed in India in recent years as the Reserve Bank of India (RBI) has stepped in to work out a resolution plan without creating any risk for depositors.
However, the Centre's proposed Financial Resolution and Deposit Insurance Bill (FRDI), which is aimed at plugging bankruptcies in the financial services sector, includes a special provision which by definition allows the affected banks to use depositors' money to absorb some of the losses. The FRDI Bill aims to set up an entity called the Resolution Corporation (RC) that insures bank deposits. Today, your bank deposits are insured to the tune of Rs 1 lakh by the Deposit Insurance and Credit Guarantee Corporation (DICGC). The bill says, your fixed deposits are safe and banks cannot use them without your consent. The RC will also insure bank deposits and the insured limit will be set in consultation with the RBI.