Growth of bad loans in India growing in double digits
The total outstanding loans by wilful defaulters rose to Rs 92,376 cr. at the end of financial year 2016-17, from Rs 76,685 crore at the end of last fiscal 2015-16, a rise of 20.4%. At the same time, there has been close to 10% increase in the number of wilful defaulters on an annual basis. It increased to 8,915 at the end of March as against 8,167 in the previous fiscal.
At a time when the government is determined on recapitalising public sector banks, it has been held back again by a string of loan frauds and rising wilful defaulters. With the recent Punjab National Bank (PNB) fraud case, Punjab National Bank's loan wilful defaulter list stands at Rs 14,600 crore; up 17% from a year ago and predicted to cost the bank over Rs 20,000 crore, has revived tensions in the Indian banking sector. Data suggests that there are roughly 9,339 wilful defaulters, who have the capacity to repay their debts but have refused to do so in the past. In total, the liabilities of these defaulters stand at Rs 1, 11,738 crore. State Bank of India has the highest amount of wilful defaults amounting to Rs 27,716 cr., involving 1,665 borrowers.
Top Icons in the Defaulters list
From Jatin Mehta to Vijay Mallya, here are the top Indian businessmen who fled country after defaulting on huge loans. Needless to say, the public is feeling cheated as law enforcement agencies are often caught napping. In less than a week's time, new names – Nirav Modi, Mehul Choksi and allegedly Vikram Kothari – have added themselves to the fugitives list.
Jatin Mehta
Winsome Diamonds & Jewellery
5,500 crore
Jatin Mehta, chairman, Winsome Diamonds and Jewellery, a listed company, and group firm Forever, owes Rs 68 billion to 15 banks in India. A citizen of Saint Kitts, an island country with whom India has no extradition treaty, Mehta has left few assets behind. Winsome first defaulted on loans in 2013. It cited $1 billion derivative losses suffered by its United Arab Emirates (UAE) clients as the reason for the default. The ED has asked Dubai to expedite its response to India's letters rogatory (LR) relating to Mehta's Winsome Group. In 2016, India had sent LR to the UAE.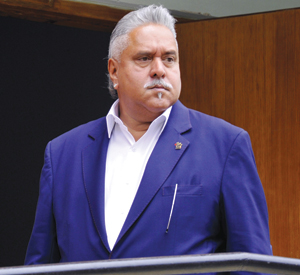 Vijay Maliya
Kingfisher – 3,000 crore
Vijay Mallya diverted most of the Rs 90 billion he borrowed from a SBI-led consortium of lenders. The fugitive's trial began in a London court last December. The trial is aimed at laying out a prima facie case of fraud against Mallya, who has been based in the UK since March 2016. The hearing is still continuing and is expected to conclude in the next few months. Mallya's lawyers went through a series of expert witness statements to establish that there are no grounds to force the liquor baron to return to India to face allegations of fraud involving his now-defunct Kingfisher Airlines.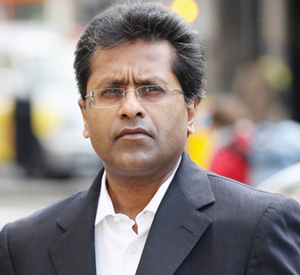 Lalit Modi
IPL – 7,000 crore
Lalit Modi left India in 2010 following alleged financial irregularities in the Indian Premier League's 2009 season. He has taken shelter in London. Indian security agencies say they are pursuing former IPL chairman but in May 2017, the ministry of external affairs said it had yet to submit a formal extradition request to the UK, an essential procedure for bringing Modi back to India. The ministry made the disclosure in response to an RTI filed by an Indian news agency. The ED explained the delay, saying, "Before sending extradition request against the fugitive, it is necessary to file a charge sheet against him; that is yet to be submitted in court.
Nirav Modi
11, 363 crore
Nirav Modi who is the main accused in over Rs 110 billion Punjab National Bank (PNB) scam have left the country and there is no official confirmation where they have gone. The ED has raided dozens of Modi's premises and seized diamonds, gold and jewellery worth Rs 56.7 billion. On February 14, PNB said that it had discovered fraudulent and unauthorised transactions of Rs 113 billion at the Mumbai branch. The income tax department has warned in an internal note that domestic banks could take a hit of more than $3 billion from loans and corporate guarantees provided to Modi and Choksi.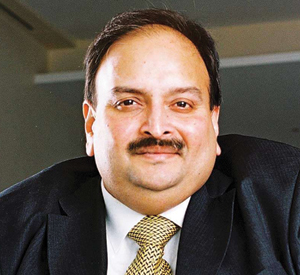 Mehul Choksi
5,280 crore
Mehul Choksi has unpaid loan worth Rs 5,280 crore. During the searches at Gitanjali Group, investigative agencies have seized crucial documents, including an agreement between Gitanjali and a consortium of 31 banks. The exclusive details mentions that the 31-bank consortium sanctioned a 'working capital facility' of Rs 5,280 crore to the Gitanjali Group, which has not been repaid till now. The loan was cleared in October 2016, and the agreement was revised in October 2017. The document shows the Mehul Choksi firm has utilised the 'working capital facility'. Choksi is the bigger defaulter than his nephew and high-profile jeweller Nirav Modi.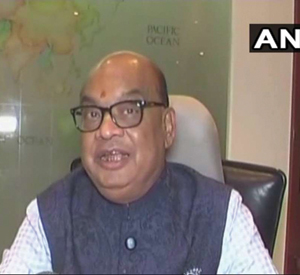 Vikram Kothari
3,695 crore
Vikram Kothari another defaulter and the promoter of Rotomac Pen, was reported to have allegedly left India after defrauding public sector banks of Rs 8 billion. Kothari denied speculation of his fleeing the country and was arrested in Lucknow. Rotomac has taken a loan of more than Rs 8 billion from over five state-owned banks – Allahabad Bank, Bank of India, Bank of Baroda, Indian Overseas Bank and Union Bank of India. Last year, BoB declared Rotomac Global as "wilful defaulter". Subsequently, the company moved the Allahabad High Court seeking removal of its name from the list of wilful defaulter.
Punjab National Bank, the country's second largest government bank, also has the highest share of wilful defaults in its books among the big banks. Of its gross bad loans or non-performing assets (NPAs) worth Rs 57,519 crore, 25 percent are on account of borrowers who have deliberately defaulted.
PNB had, on February 14, informed the exchanges about detecting USD 1.77 billion fraud at its Brady House branch in Mumbai, and named the firms led by Modi and his uncle Mehul Choksi's Gitanjali Group, and some other diamond and jewellery merchants as suspects.
PNB has been putting out the list of wilful defaulters since June 2013 which it continued till May 31, 2017. Since, then it is only listing out those wilful defaulters with outstanding of Rs 25 lakh and above with their names/proprietorship from June last 2017.
Of these, the notorious case of Jatin Mehta owned Winsome Diamonds, formerly Forever Precious Jewellery and Diamonds alone has an exposure of nearly 1,650 crore to the bank. Another Rs 266 crore to MBS Jewellers, Rs 69 crore to C Mahendra Exports, Rs 45 crore to Gem Star Company, Rs 35 crore to Bansal Diamonds, Rs 35 crore to KBM Gems and Jewellers, Rs 30 crore to Ghansham Das Gem and Jewels, Rs 29 crore to Future Jewels, Rs 17 crore to Jai Mata Jewellers, Rs 10 crore to Tanaaya Gem and Jewellery and some smaller exposures to little known firms such as Diamond Mushrooms and Diamond Mine Chem India.
For now, PNB would be more worried about the massive fraud amounting to about Rs 11,400 crore (USD 1,771.69 million) involving billionaire jeweller Nirav Modi who has now fled the country leaving bankers, investigative agencies and the media chasing him at the rate of the knots.
The curious case of Nirav Modi…
In a letter, Modi wrote on February 15/16 to the Punjab National Bank management, in which he pegged the money his companies owe to the bank under Rs 5,000 crore. Modi had already left the country along with his family in the first week of January, before the alleged scam became public.
Central government agencies – the CBI and the Enforcement Directorate – have registered cases on the complaint by the bank, and launched nationwide searches on dozens of offices and residences of the alleged fraudsters. The bank has named Modi's brother, his American wife Ami, and uncle Choksi besides some others in the FIR.
Nirav Modi, against whom PNB has filed a complaint was allegedly helped by a former bank employee, Gokulnath Shetty. He was a deputy general manager in the foreign-exchange department in one of its branches in Mumbai. Shetty allegedly issued several fake letters of undertaking (LoUs) from PNB without any collateral for Modi. The bank claims that for seven years the employees then bypassed the lender's internal messaging system in order to avoid detection.
Sunil Mehta, CEO & MD- PNB said that the bank would take all the legal action to bring the perpetrators to the book and that it will also honour all its bonafide commitments, which may require paying back loans to other Indian Banks which have granted loans to Nirav Modi against the fraudulent Letter of Undertakings (LoUs) issued by PNB.
Bad loans quadrupled over the last four years…
RBI has defined wilful default as one where the unit or borrower has defaulted in meeting payment or repayment obligations to the lender despite the capacity to honour these commitments. It also includes those who have siphoned off or not utilised funds for the specific purposes for which finance was availed of. Secondly, borrowers who have disposed of or removed movable fixed assets or immovable property given for the purpose of securing a term loan are also wilful defaulters. "Most of these cases are fund diversion by promoters using the companies promoted by them," banking sources said.
The available data shows that bad loans in the Indian banks are growing at an alarming rate. Last year (until Sep'17), bad loans grew by 27% while they increased by 38%, 67%, and 35% in the previous three years (2013-16). This means that the amount of bad loans has more than quadrupled from Rs. 28,417cr to over Rs. 1, 11,738cr between Sep'13 and Sep'17.
The total gross NPA in the Indian banking system totalled up to around Rs 9 lakh crore. And while the rate of growth in NPAs is showing signs of slowing down, the overall problem is still far from any sort of quick resolution. There are many reasons and no one reason can be attributed as the biggest problem.
State-owned banks have reported wilful defaults of Rs 93,357 crore involving 7,564 borrowers as of September 2017, according to data available with the Credit Information Bureau of India Ltd (CIBIL). This is a 340 per cent surge in less than five years as total wilful defaults were just Rs 25,410 crore in 2013.
Another interesting information that has come to light is that banks have written off Rs 3, 60,000 crore in the last 10 years. Rating firm Crisil said the total gross NPAs in the banking system might rise to Rs 9.5 lakh crore by the end of this fiscal. The acute rise of NPAs that banks are trying to limit, skyrocketed in 2015, increasing significantly from Rs 3.2 crore recorded at the time. This development took place after the RBI asked banks to recognise NPAs.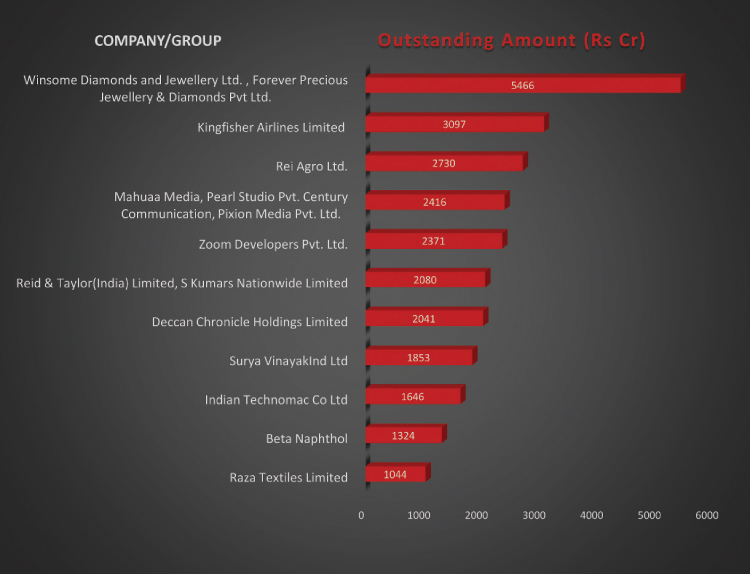 Total outstanding loans due to public sector banks by wilful defaulters amounted to Rs92, 376 crore, according to the Finance Ministry data.