LG launches 'Dhaakad Phone' with advanced features
LG Electronics India Limited (LGEIL) has announced the launch of its new 'Dhaakad' smartphone with special 'panic button' features.
LG Electronics is the first company to adhere to the TRAI recommendation to have a single number '112' for all emergency calls in the mobile phones across the country, which is referred to as the panic button implementation.
The launch event was graced by Ravi Shankar Prasad, union minister, Communications and IT, Government of India. Pankaj Mahindroo, founder and national president, Indian Cellular Association was present at the unveiling of the phone.
[(From Left to Right): Amit Gujral, Corporate Marketing Head- LG India; Pankaj Mahindroo, Founder and National President, Indian Cellular Association; Shri. Ravi Shankar Prasad, Union Minister, Communications and IT, Government of India and Kim Ki Wan, Managing Director – LG Electronics India]
Features of Dhaakad…
Dhaakad smartphone features include 5.3-inch HD In-cell Touch Display that delivers a superb viewing experience. The smartphone has 13 MP rear camera and 5 MP front camera with 120-degree wide angle selfie lens complements the phone.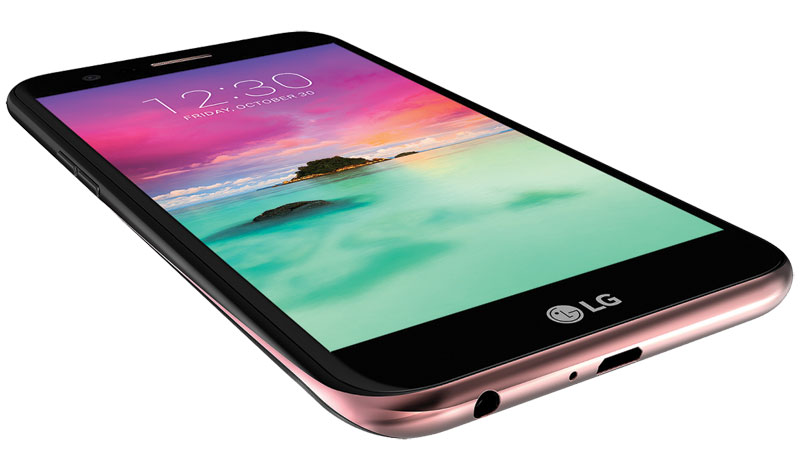 Other advanced features include a fingerprint scanner, OTG Support, a metallic U-frame for a sturdy but slim 7.9 mm profile with 2.5D Arc Glass design and latest Android OS 7.0 with 4G VoLTE.
Ravi Shankar Prasad said, "We are consistently working on initiatives to create a safe and conducive environment for citizens of the country through technological excellence. The panic button, 112, is a great initiative and we must applaud efforts of LG Electronics who is developing technology for the betterment of the society. I would also like to congratulate LG for completing 2 decades in India."
Pankaj Mahindroo said, "The emergency dialling number 112 is the need of the hour. I would like to thank LG for spearheading this noble initiative mandated by the government of India."
Kim Ki Wan, managing director – LG Electronics India who was present at the launch said, ''We have devised a new K10 2017 Smartphone with an emergency panic button that can be pressed to generate an alarm by a vulnerable target in case of an unforeseen situation."
The smartphone has a premium look with its curved elemental design, distinct side character line and a curved metallic frame with 2.5 D curved glass. It has an 'everybody in' feature with the 120° wide angle selfie camera with a brighter F2.2 lens which catches the full surroundings of the user.