It is a belief at EXL that in order to be successful, one should have focus. And the focus when it comes to its CSR strategy is purely developing market skills. At the graduation ceremony of the trainees from its Noida center as part of its Skill Development initiative, SPOI met with Pavan Bagai, President & COO – EXL; Manishi Saxena Bansal, Global HR Leader Travel and Transportation Business and HR Leader UK and Europe – EXL and Shailendra Singh, Vice President, Communications – EXL to discuss various aspects of skilling in India and about the company's focus areas
Could you tell us more about your initiative with NASSCOM Foundation?
Shailendra – This initiative in partnership with NASSCOM Foundation is all about skill development and that's entirely derived from our CSR strategy which is to develop market skills in the communities around us. And we chose skills which will make people successful in the new digital world.
What is your take on skilling India? How serious is the challenge in the country?
Pavan – If you ask me how many people need to be skilled, the number is really huge. But it is possible to overcome that challenge and we have had some evidence after opening this center in Noida. Many more such kinds of initiatives from more companies and groups need to come up.
What would be the step after this? Are you looking for more centres?
Manishi – This is an on-going initiative. This is not going to end with just one batch as this is a long term initiative with fresh batches on a recurring basis. We also have more centres like this and therefore the program is running on a decent scale as of now, with plans to further expand the reach. They are then deployed in different organizations. Our endeavour now is to go ahead and ensure that these trainees are equipped with skills sophisticated enough to deploy them in EXL. We also fully intend to expand the courses that we are running so that they are more market relevant. We want this program to be extremely valuable in helping ensure gainful employment opportunities to our candidates by adding new verticals to the course and, keeping pace with changes in market demand with respect to skills.
What kind of response do you get from people who have joined these courses?
Shailendra – Typically we start with the target of training at least 70% of the people. So far we have been able to achieve the target and we want people to be successful. This means that this initiative doesn't just end with the placement, but we also keep a track of these people who have taken up jobs for the next 6 months. Doing so helps us know if post joining the job, the trainees actually continue to work or drop off. These insights ensure that our effort continues in a productive manner.
Talking about CSR and sustainability at EXL Services, how you will leverage the same while planning CSR strategies for the company?
Pavan – It's our belief that in order to be successful we should have a focus. There are a number of players with whom we could have got involved with but we rather decided to focus on two areas – education and skill development as they are related in many ways. Within that we further sharpened our focus to areas that are relevant to our business. Now from a business point we understand what the skill requirements of the market are and therefore we manage to play a very meaningful role in shaping and delivering the curriculum. Under the ambit of skill development, we have focused on business process management related skills and analytics skills. So our CSR initiatives actually extend far beyond than what we are seeing here. We link this initiative with what we do and what's required for people to succeed.
It's again not the corporate resource or money dedicated to CSR that matters, but a very large component of the CSR initiative is to motivate our own employees to volunteer. The second thing is that while we say education and skill development, we don't just restrict ourselves to the functional skills but we also talk about life skills. What we are trying to do is that, for our trainees to have a successful career, we are also helping them gain life skills that are going to help them succeed, inculcate certain qualities in them and so on. Not everyone becomes successful, but we have witnessed pretty good success rates.
Have you set any target of how much of the youth or people you would want to skill through this centre?
Manishi – In India and globally, we want to have sustained impact and whatever initiative we take up is close to our office premises so that our employees are able to make a difference to the initiative through volunteering and participation.Employee engagement is a very important part of our overall strategy towards CSR.
Pavan – We have got couple of programmes in United States, Philippines, and different states of India. So it's not just restricted to one place.
Which is your flagship CSR initiative?
Shailendra – We are very much focused in skill development and whatever we do, we do it with complete dedication. Ensuring quality education is non-negotiable requirement across all our centers.
Manishi – The focus is not only on the CSR team but our involvement runs deeper. The focus starts right from the board to the CEO and to the executive committee and the impetus is more on the quality and making a sustained difference. For us it is not about the number but the kind of impact that we are able to achieve, sustain and grow it and also to ensure that at every point of time we are innovating. People we are working with are domain experts and that combined with our industry expertise ensures that we are able to offer a very potent solution.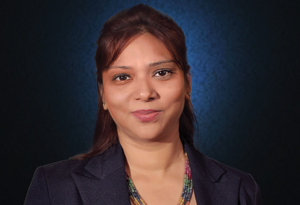 Any other initiative beside this on which you want to throw some light?
Manishi – I want to talk about the nursing initiative that we do where lots of people get inspired to join the nursing profession. This is a profession that is witnessing a lot of demand. Currently, we are running this project in the Philippines. Then we have lots of schools that we are working with in the area of education and it's not only us but our clients also who have adopted one school and they are making a huge amount of difference. School based association is happening in the Philippines and in the US. We have worked very closely with VETRIX and now we are looking at penetrating into providing education in analytical space.
Shailendra – Another initiative of ours is an analytics program focused on 'emerging skills'. This is a far-sighted program. Given the digital age, as data is core to everything, this program will equip trainees with skills to manage and draw insights from realms of big data. Many of our colleges are unable to prepare the students for jobs as they do not impart the skills relevant in the industry. We are therefore launching a few initiatives that are in partnership with engineering colleges in Noida and Bangalore. We are also doing assessments of the students. So those are some of the new initiative in which we are involved.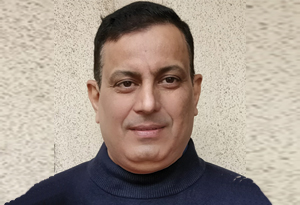 What kind of challenges do you face while taking this kind of CSR initiatives?
Shailendra —The problem usually arises in implementation and in finding the right partners. Especially in the case of some of the new initiatives that we are getting into, it is difficult to find partners who have done the kind of work which we are looking at. But overall it is a good learning process.
According to you, what is the biggest social challenge that needs to be addressed urgently through CSR and why?
Pavan – We believe out of all the sustainable development goals given by UN the most important is education and skill development, not to say others are not important. Access to quality education and market relevant skills are the two most important measures to ensure a chance at gainful employment to people thus building a more inclusive and balanced economy.
What is your perception about Government of India's emphasis on CSR?
Pavan – It is good to see the Government's focus. This will not only develop the country but will also help organizations grow in a sustained manner
How has CSR been integrated with the business strategies for effective and contribute to the company's bottom line?
Pavan – Our main focus is on education and skill development and we have been able to create jobs for people in EXL. In addition, participation in CSR initiatives gives our employees anexcellent medium to contribute and in the process develop themselves while contributing to the community.
What is your 5-year vision for the company?
Pavan – We aspire to have a fully evolved CSR initiative in every geography and ensure 100% placement for of all skill development programs. Our top priorities for CSR are as below –
• Enhance the impact globally
• 100% placement
• Continued effort to support towards Education and Skill Development.